Central Texas & Austin Grass Supplier
It's a pleasure to supply Central Texas with turf grass for a wide variety of applications, both commercial and residential. We specialize in growing Raleigh St. Augustine, Tifway 419 Bermuda, and El Toro Zoysia grass, but we can also obtain a wide variety of other types of sod on request. All our turf grass is cut to order, so you get the freshest grass directly from our yard to yours. We sell grass in both 450 sq. ft and 500 sq. ft. pallet sizes to accommodate your turf needs. If you are unsure of how much sod you need, try using our sod calculator. Enter your area's dimensions and it will do the calculations for you. We also sell grass by the square and half-pallet.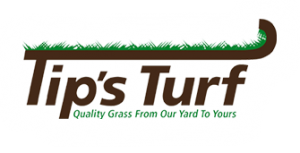 GET A FREE
QUOTATION:
REQUEST NOW
For a quote, please fill out our Request for Quote form and we will get back to you by the next business day, or call us at
(800) 989-TURF (8873)
and we will be happy to assist you.
SOD CALCULATOR
CLICK HERE
If you are unsure of how much sod you need, try using our sod calculator. Enter your area's dimensions and it will do the calculations for you