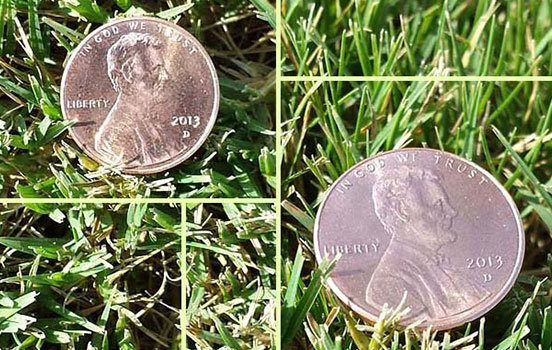 This turf has a dark green color with medium fine textured leaves.  Tifway 419 Bermuda grass requires full sun, is very heat tolerant, and can withstand heavy traffic. It has excellent cold and drought tolerance and is highly disease resistant.  It has low shade tolerance.  Tifway 419 sod tolerates a close mowing of ½ to 1".  It is widely used on golf courses, sports fields, and commercial and residential lawns.
TURF CHARACTERISTICS
Mow Height
Shade Tolerance
Drought Tolerance
Wear Tolerance
Cold Tolerance

1/2″- 1 1/2″
Poor
Excellent
Excellent
Excellent

Contact us today for your Tifway 419 Bermuda grass requirements. We look forward to helping you.